Upcoming Test Development Opportunities
Online Item Review Conference - May, June, and July 2022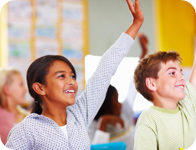 Test questions ("test items") are prepared based on the validated objectives and other relevant materials obtained from the Michigan Department of Education (MDE). Draft test questions are reviewed and approved by the committees of Michigan classroom educators and teacher preparation faculty.
Standard Setting & Linking Activity - August 2022
During Standard Setting, the committee will be asked provide independent judgments concerning each of the items on a test form, as well as the test form as a whole, for a MTTC subject test. The committee's judgments will be provided to the Michigan Department of Education to assist in the setting of a passing standard for the subject test.
Top of Page